WELCOME TO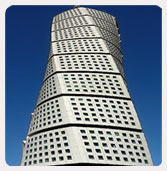 RETOLIA ISPAT PVT. LTD.
Company profile
Business Type: Supplier, Trader.
Industry: Iron and Steel Industry.
With our experience in the iron and steel industry and market understanding, we are able to supply a wide range of Mild steel products like TMT Bar, Beams, Channels, Angle, Flat, Plates and fabricated items.

Registered Address: D. No: 4-38,
Survey No: 231(Part),
Bahadurpally 'X' Roads, Qutubullapur Mandal, R. R. Dist, Hyderabad - 43, (A. P), India.
Phone: +91-40-23090051, 9849017860
Email: retolia@gmail.com
TMT BARS

The Thermo Mechanically Treated TMT Steel Bar/ Rods also known as reinforcement steel

MS ANGLE

Our company supplies a broad range of supreme quality MS Angles to our clients.

MS CHANNEL

We strive to provide our customers a wide assortment of good quality MS Channels.

MS BEAM

Beams are commonly used in the building all type of fabrication door & window.

MS FLAT

Basically flats are thin strips of mild steel with the strip thickness varying from 12mm to 100 mm.

MS ROUND

We are offering a unique range of M. S. Round Bar that is highly appreciated.

MS SQUARE

We offer a comprehensive range of M. S. Square to our clients that are procured.

MS PLATE

We offer qualitative range of plates/ chequered plates that is made from superior grade of steel.

MS PIPES

We offer a complete and industrial range of M. S. Pipes to our clients.